What Archery Equipment Should I buy myself or my son/daughter?
This question is asked a lot, especially at our archery classes, so we have compiled some information to help you in your decision for the right archery equipment for you! 
There is a lot of information on a variety of different styles of archery equipment listed below.  Please read through all of this information so that you get the full benefit of it! 
PLEASE NOTE:  The most important first step is to know your dominant eye or the eye that naturally takes over, NOT the hand you write with.  It is not impossible to learn with the nondominant eye, but definitely more challenging than learning properly with your stronger eye helping you instead of hindering your performance.  Click here to see a few  ways to help you determine your dominant eye.
If your son(s) and/or daughter(s) is/are interested in continuing on through the JOAD (Junior Olympic Archery Development) program, there are certain rules pertaining to the equipment they should have to compete. 
According to the JOAD Handbook in section 4.1.4, there is generally an equipment inspection before a tournament begins. 
The inspection is to make sure the equipment being used conforms to FITA (Federation of International Trade Associations) rules. 
Chapter 22 of the FITA Book 4-Field & 3D Rules, specifically sections 22.1 through 22.2.5 are recommended to be reviewed for understanding specific equipment to purchase.
See FITA Equipment and Shooting section here. 
Even though there is an equipment inspection done at tournaments, it is still the archer's responsibility to make sure the equipment is legal.  If the equipment is not right at inspection, the archer is advised and given the opportunity to fix it.  If the illegal equipment is later found, the archer could be disqualified.  See full JOAD Handbook information here.
We have made a list of some of our recommendations for equipment from a variety of manufacturers.  This is equipment, fairly reasonably priced, that should last you or your son(s) and/or daughter(s) for several years of shooting, if not the rest of your/their life/lives (as long as the equipment is well taken care of).  This is not a list of required equipment, just our recommendations from the different equipment available on the market today.  Any of this equipment would be considered acceptable according with the JOAD and FITA rules for competition bows and extra equipment and most would work for hunting or other competitive archery styles as well whether you are an adult or a child.
COMPOUND BOWS (Manufacturer / Model / Draw Length / Draw Weight)
Bear Apprentice III / 15-27″ / 15-50 or 20-60 lb
Bear Outbreak RTH / 16-30″ / 15-70 lb
Hoyt Ignite / 19-30″ / 15-70 lb
Hoyt Ruckus / 15-27″ / 15-45 lb
Hoyt Ruckus Jr. / 15-27″ / 9-29 lb
Diamond Infinite Edge (camo, black, pink) / 13-30″ / 5-70 lb
Mission (by Mathews) Craze / 19-30″ / 15-70 lb
Mathews Ignition / 19-26″ / 20, 30, 40, 50 lb
Mathews Mini-Genesis / up to 25″ / 6-12 lb
Mathews Genesis / up to 30″ / 10-20 lb
Mathews Genesis Pro / up to 30″ / 15-25 lb
Parker Black Lightning / 19-29″ / 30-60 lb
Parker Pink Lightning / 19-29″ / 30-60 lb
Ben Pearson Cadet / 18-27″ / 20, 30, 40 lb
Darton Ranger X / 17-28″ / 15-50 lb
Alpine Archery Rookie / 17-23″ / 10-35 lb
PSE Mini Burner XT / 11-28″ / 20, 29, 40, 50 lb
Winchester Thunderbolt / 17-28″ / 15-52 lb
Merlin Fuse Freestyle / 14-24″ / 10-25+ lb
RECURVE BOWS (Manufacturer / Length / Draw Weight)
Cartel Riser / for 62″ bow length / used with Any Samick/Polaris limbs
Samick/Polaris limbs / for 62″ bow length / 13-14 pounds
Win-Win Sebastian Flute Prostyle Riser / 24″  / used with Any Samick Privilege limbs
Samick/Privilege limbs / short, medium, long / 16-32 pounds
Hoyt Excel Riser / 21″, 23″ / used with Hoyt Grand Prix Excel limbs
Hoyt Grand Prix Excel limbs / short, medium, long / 22-38 pounds
SIGHTS (should be a metal sight, NOT composite or plastic)
Compound sights
TruGlo Storm w/light or Storm without light 3-pin or 5-pin R/L
GWS Nova 5-pin R
Recurve sights
Fivics Eagle Eye Target Sight Single R
Cartel Midas Jr. II Target Sight Single ?
Win-Win Sebastian Flute Axiom Recurve sight Single R/L
PEEP SIGHTS
Any size as long as no tubing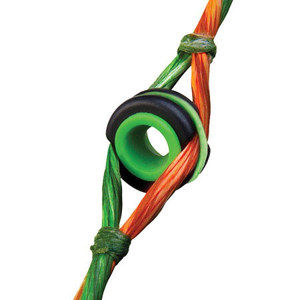 D-LOOPS
D-Loop material recommended, NOT screw-on
STABILIZERS (Style)
Any size or manufacturer depending on what type of archery (we recommend LimbSaver or Doinker, but any brand should be acceptable as long as they meet the following standards).
Hunting (short stabilizer – 6 to 8 inches)
Target (long stabilizer – longer than 12 inches)
Target (may desire a V-bar to add stabilizers to either side of the bow – 12 inches or less each)
ARROW RESTS (Style)
Traditional Recurve – off the shelf with rug and striker plate
Olympic Recurve – flipper rest and plunger or stick-on flipper rest
Compound (Hunting) – full capture such as a whisker biscuit or hostage
Compound (competition) – launcher or fall away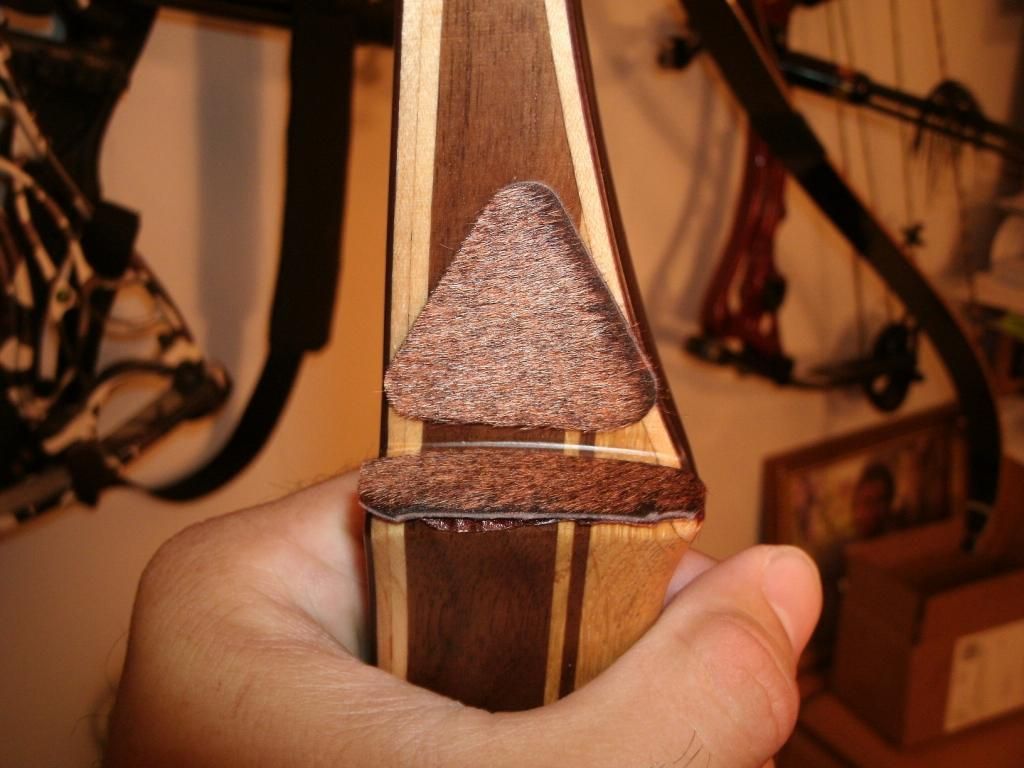 ARM GUARDS (Manufacturers)
Allen
Tarantula
Mossy Oak
GLOVES (Manufacturers)
Neet – Suede Shooting Glove
October Mountain
Damascus
RELEASE AIDS (Manufacturers / Model / Release Mechanism Type)
T.R.U. Ball / Any model / Trigger or Back Tension Release
Bernie's Can't Punch Trigger Release
Carter / Any model / Index, Thumb, or Back Tension

ARROWS (Manufacturers / Type / Model)
Gold Tip / Carbon Arrows / 3555 or Falcon or Lightning
Carbon Express / Carbon Arrows / Thunder Express/Predator II/Thunderstorm
Easton / Carbon or Aluminum Arrows / XX75 Tribute or NEOS or XX75 Genesis
Beman / Carbon Arrows / Carbon Flash or ICS Hunter
Victory / Aluminum Arrows / Ares
TARGETS (Manufacturers / Model)
Rinehart Woodland 16″ cube
Rinehart 18-in-1 target
Field Logic Block target
McKenzie TuffBlock Low Poundage
McKenzie Shotblocker Travel Pro
Morrell Vital Signs Target
Escalade Sports Foam Target
BSN Sports 36″ E-Z Archery Target
American Whitetail "The Cube" 24x24x14 or 28x28x20
If you find other equipment that you have questions about, either for hunting or other types of archery, competition or not, we would be happy to help you.
If you have any other questions, please feel free to contact us at any of the e-mail addresses or phone numbers below and we would be happy to guide you further!
Jared Hawley
C.E.O./C.B.A. & You, Inc.
Olympic Level 2 Archery Coach
816-729-4119
Melinda Hawley
President/C.B.A. & You, Inc.
Olympic Level 2 Archery Coach
816-833-1228 / 816-726-2040
"Like" us on Facebook @ www.facebook.com/cbayouinc
Visit us on the web @ www.cbayou.org
by cbayou
posted at 1:51 pm
March 11, 2014